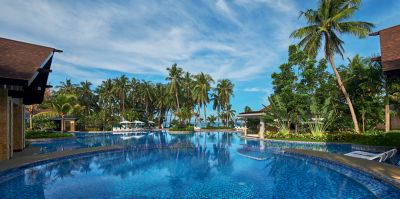 Mövenpick Resort & Spa Boracay
Restaurants & Bars
The Place to Savour Life
We believe in indulgence done right, treating our guests to deliciously fresh cuisine, abundant treats and flavours that are unmistakably Mövenpick, all served with a generous portion of heartfelt care.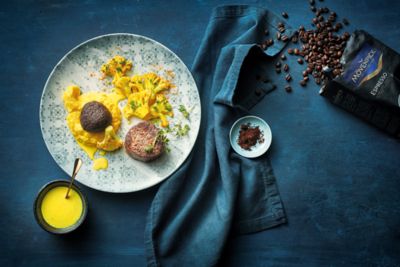 Facilities & Activities
Where Life Tastes Sweeter
Help yourself to the good life at Mövenpick. From sunny pool days to indulgent spa time, energising workouts to immersive cultural experiences, we invite you to drink it all in.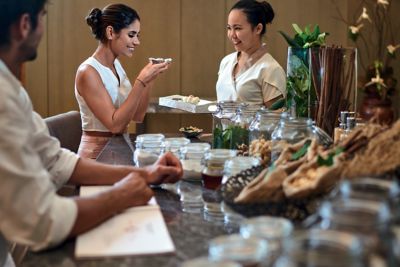 Meetings & Celebrations
Memorable Meetings & Sparkling Celebrations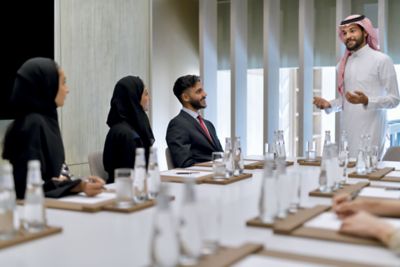 scroll up for previous option
Meetings that satisfy
With enticing venues and a menu of professional services, our meetings solutions are a recipe for success.
Find out more
scroll to show detail options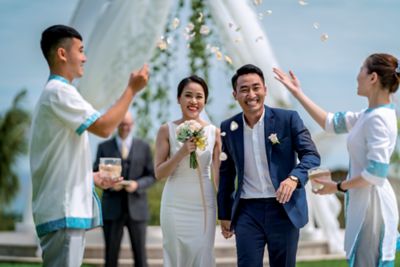 scroll up for previous option
Events bursting with flavour
With a touch of sugar, spice and everything nice, we'll help you celebrate life's rich moments.
Find out more
scroll to show detail options
Practical Information
Practical Information
Reviews
bolaloyd
10/05/2022 From Tripadvisor
Mother's Day Treat
My family loves Movenpick amongst 3 accommodations in Yapak beach. We've been staying months in boracay and this is our favorite luxury stay. Price of accommodations is just a beach away compared to it's neighbors Crimson and Shangrila. 5 star service and accommodation as always. Oh, reservations staff should be always 4 person at a minimum to avoid wait time for check-in and check-out. I also lost a water container and you guys found a way to return.
l-Ah-Lee-l
09/05/2022 From Tripadvisor
Huge potential overshadowed by serious problems.
The resort and beach is beautiful, rooms are clean and breakfast spread is good. Chocolate hour was awesome. These saved it from a 1-star due to some serious underlying problems. 1. Service is terribly slow. Dinner at the beachside for example was over an hour wait, and the cocktails we ordered took even longer which is pretty absurd. 2. At the Italian restaurant, I found it weird that balsamic and olive oil were ready on the table when no bread option was on the menu. I asked on this midway through the meal and was only then served a bread basket. I would assume it should have been served on arrival and without inquiry? Seafood Marinara was disappointing and didn't have any whole seafood. Not sure if there were any mussels or shrimps in it as all the seafood was a mush together. Also I found what looked like a metal stapler bullet in my spaghetti. The staff were apologetic about it and did give a discount on the meal but I guess the entire experience was already disappointing all things put together. *pizza was great though. Highly recommend the 4 cheese. 3. There seems to be a bias against Filipinos. On multiple occasions my Filipino friend was rejected on requests but when I, a foreigner requested the same shortly after was obliged. 4. Probably the most major issue right here. I received a fraudulent charge on my credit card the day after checking out. I only use this card for travel so it's been dormant for a very long time until using it here. Can't be certain to pinpoint the perpetrator for sure but the timing is definitely suspicious. Some other minor issues… - phone in the room couldn't receive calls and tech wasn't able to rectify and no one followed up. Wouldn't really be bothered by this if not for staff commenting various times during the stay on how they were trying to call us but we weren't answering. - no one seems to know anything about the billiard table and just keeps directing us to staff from another department that directs us to somewhere else and so on so forth. All in all the feeling in the stay was really mixed but ultimately I guess the bad outweighed the good hence the rating. Would I stay again? Maybe. If the management is able to resolve all these issues I can't dispute it's a beautiful place to stay which I would like to visit again. But till then…
Janka_59
05/05/2022 From Tripadvisor
Great resort at one of the most beautiful beaches of Boraqua
High class hotel in a lush garden at a beautiful and natural beach. Staff is very friendly and supportive. Food was delicious. Our daughter enjoyed especially the chocolate fountain very much. Hope to return soon.
750allanv
05/05/2022 From Tripadvisor
Movenpick superb experience
Very nice and great experieced. All the staffs were very friendly and accomodating. Room was very cosy and big. Food wise not so much choice but the food that they served were superb. Place also was very private and intimate, if you want to get out from the crowd you can consider here as they have their own station.
Resort13703225461
04/05/2022 From Tripadvisor
Great place to stay. Private Beach. Clean rooms. Accommodating staff.
Hotel check in is fast. Although there were missed opportunities on our arrival. I requested a double bed and sent out the message ahead of time before our arrival, this was not captured upon my arrival. In addition, we arrived in Boracay at 1:30 pm but did not arrive at the hotel until around 4 pm. I paid for sea and land transfer, but the hotel reservation, again, did not know how many people are in the group until we called them on our way to Boracay. Our flight was delayed and we were expecting that the land transfer from the airport was already waiting for us. Instead we waited for another hour for the hotel van to arrive. Other than that, hotel service is good. Very accommodating staff specially the team of Food and Beverage- Bar area by the beach, breakfast buffet and chocolate hour. Kudos to Jeryl and Joy.