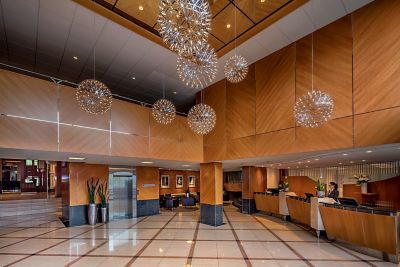 Mövenpick Zurich Regensdorf
餐厅和酒吧
品味生活的地方
我们相信肆意享乐是天经地义的,为我们的客人提供美味新鲜的美食、丰盛的点心和独特的瑞享风味,为所有人提供我们全心全意的服务。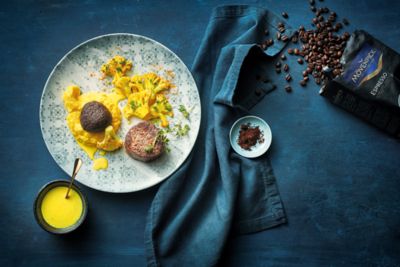 设施与活动
生活更甜蜜的地方
尽情享受在瑞享酒店的美好生活。从阳光明媚的泳池畅游到舒心的水疗时间,从使人精力充沛的锻炼到身临其境的文化体验,我们邀请您纵情享受这一切。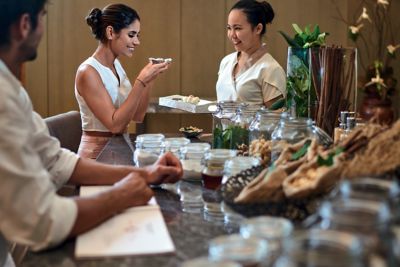 评价
Ghibli608
23/04/2022 来自Tripadvisor
First time here, but I'll be back.
First the bad news: The building is well kept up, the styling is pure 80-ies. But then several buildings surrounding this one are too... The location is good: at walking distance from the train station that takes you straight into Zurich City Center. Don't bother driving when going to the Opera, just use the train. Cheaper and faster. The executive rooms are definitely worth the choice: very roomy, King Size bed. Great sleeping comfort. I would always choose a room on a higher floor or down a corridor. Downstairs is a Bar that turns into a nightclub. There are 2 bottles of water that when empty were replaced. A detail I personally adore. Breakfast is fresh and well provided. If I could just have some cooked tomatoes added... Careful, when arriving by car, there is a parking fee to pay. Common in this area, but at 20,- CHF very steep. The car park is secure though. And lower cars need to be afraid. Easily accessible. The hotel is located next to a convenient shopping mall. There is also a paying (29,- CHF) gym and amazing Spa at the hotel. Try it out! The staff in general, the front desk staff more particularly are very accommodating and helpful. Nice.
Manonthemove9
01/08/2021 来自Tripadvisor
Travel after pandemic
Very great to come back again to this hotel. I really want to convey my message to the night shift (tall guy), i did not know his name. He is very active in the night shift, and very friendly. I wish to thank you Mr. Benjamin, the day shift too, because he provided me with the information, and also help me to reserve the room. And Manager Frau Ute Dirks, she is always very nice. I saw her on the lift in the departure date (that time not sure it was her. because I am in the hurry. so if this message can convey to her, I want to say greetings to her). The room in the hotel is clean as always, and I love to be near the airport, and i wait situation to be better. I will return to this hotel again. Best regards, Dr. Vorravee Pattaravongvisut Man on the Move
Darcast
18/07/2021 来自Tripadvisor
Relaxing break during a business trip
Close from highway A1, exit n. 61-Zch.-Affoltern, direction Regensdorf. Zurich airport is quite close, approx. 12 km. The room was perfect for my purposes, with enough space on a roomy desk for working, otherwise a very comfortable overnight stay. I had a good quality dinner in the restaurant.
Manonthemove9
23/02/2021 来自Tripadvisor
Still in my memory
The hotel is very good location, and the manager is welcoming the guests very well. During the Corona virus pandemic times, it is hard to fly back to stay at the hotel. However, this is one priority of hotel in my list that I will return. Because the last time, I remembered that the hotel provided very Swiss quality breakfast. At the behind of the reception counter, it is unique because of the Swiss chocolate and the Ice cream which we can buy either to eat inside the hotel, or to go out and enjoy at the little park nearby.
850stef
26/11/2020 来自Tripadvisor
Nice cosy place with good personal service
Nice cosy place in this strange time of Covid-19. The hotel has been very quiet. Nice welcome drink, upgrade in premium room, late check-out. Good breakfast with personal service and a very good Mövenpick coffee.