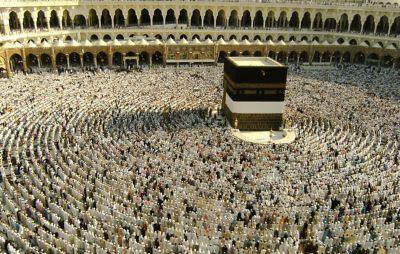 Zimmer
Ein Gemach zum Genießen
Restaurants & Bars
Ein Ort der Lebensfreude
Bei uns wird Genuss ganz großgeschrieben. Wir verwöhnen unsere Gäste mit köstlich frischen Speisen, Leckereien in Hülle und Fülle und Aromen, die typisch sind für Mövenpick – stets garniert mit einer Extraportion Liebe.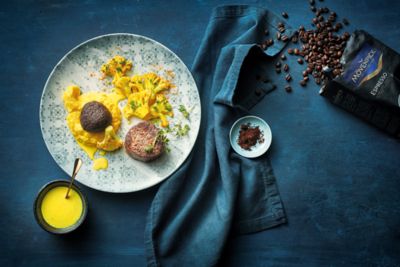 Ausstattung & Aktivitäten
Wo das Leben süßer schmeckt
Holen Sie sich eine Extraportion Lebensfreude bei Mövenpick Von sonnigen Pooltagen und entspannenden Spa-Sessions bis hin zu belebenden Workouts und spannenden Kulturerlebnissen – wir bieten das Rundumprogramm.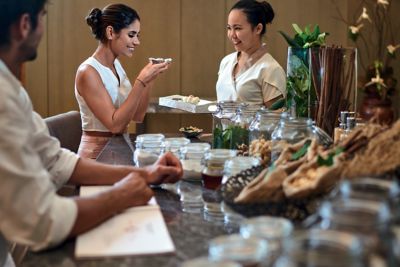 Praktische Informationen
Praktische Informationen
Bewertungen
yasserk505
23/04/2022 Von TripAdvisor
Over priced and not the greatest service, does not compare to your other hotels globally
Not thrilled, wont be staying in it next time when in Makkah. The pictures online were something and the actual thing was something else. Also the cleanliness of the hotel and the lobby need some work, although new the hotel already looks outdated.
Mahbub A
16/04/2022 Von TripAdvisor
Stay away from Movenpick Hajjar tower makkah!
Just returned from my Umrah trip. I have visited Makkah many times and have stayed in most of the 5 star hotels. I will NEVEr be staying at the Movenpick Hajjar tower makkah again. Incompetent and arrogant staff, especially Abdul Aziz at the front desk. I am still waiting.for my security deposit Avoid at all costs!
Road37414802711
06/04/2022 Von TripAdvisor
Not a real Moevenpick experience
Not a real Moevenpick experience, rude saff , leaking bathrooms and bad food We have stayed for 4 nights 2 rooms best view they should have. I will never stay there again this hotel is not like before
190usmanr
04/03/2022 Von TripAdvisor
Good stay
Location is good, in the main clock tower. As with these types of hotels, there are always 2 sets of lifts to take which can take some time to get up and down from the room. The check in was ok - they didn't upgrade us to a full Haram room despite being an Accor member and the hotel was not full. The breakfast was good. Particular recognition for Abdul Sukkur and Abdul Khalil in the breakfast for their service. They were very attentive and looked after us. Also credit to the cleaning staff and bellboys for their hard work.
522mohsina
23/02/2022 Von TripAdvisor
Umrah
Saddam Hussain in the breakfast department was really helpful and was really detailed and I enjoyed talking to him and he made my stay enjoyable and memorable by being our dedicated server for our duration of our trip.