Anwar Al Madinah Mövenpick
Restaurants & Bars
The Place to Savour Life
We believe in indulgence done right, treating our guests to deliciously fresh cuisine, abundant treats and flavours that are unmistakably Mövenpick, all served with a generous portion of heartfelt care.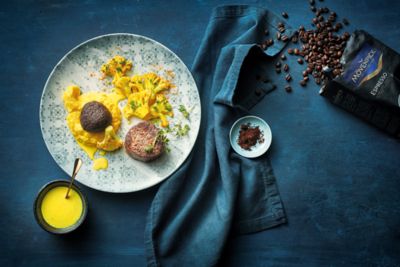 Facilities & Activities
Where Life Tastes Sweeter
Help yourself to the good life at Mövenpick. From sunny pool days to indulgent spa time, energising workouts to immersive cultural experiences, we invite you to drink it all in.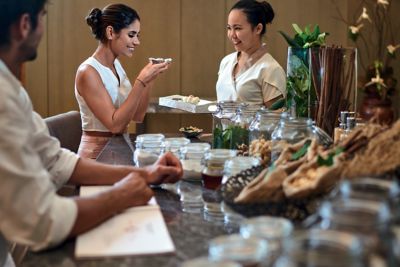 Meetings & Celebrations
Memorable Meetings & Sparkling Celebrations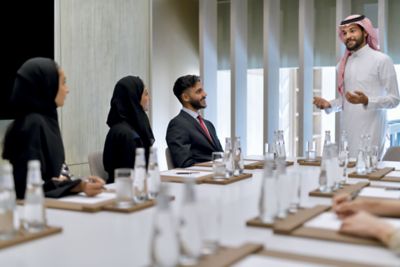 scroll up for previous option
Meetings that satisfy
With enticing venues and a menu of professional services, our meetings solutions are a recipe for success.
Find out more
scroll to show detail options
Practical Information
Practical Information
Reviews
koan57
04/05/2022 From Tripadvisor
Excellent hotel, but in need of renovation
The management of this huge hotel is simply extraordinary. The staff is first class and service is perfect. However, the room we stayed in, though comfortable and clean, was in need of renovation. The kitchenette was useless and the bathroom claustrophobic. The room however was large and the bed was perfect, except for the pillows which were too soft. The location of the hotel with view of the Prophet's (saw) dome is perfect. At our arrival the AC was very weak, but the issue was fixed within half an hour of our call. The presence of a supermarket in the basement is extremely convenient.
Illy7860
01/05/2022 From Tripadvisor
Potentially could be a great hotel – Just seems too many people and not enough staff
I will try and be constructive as possible with this review. We stayed here during the last 13 nights of Ramadan. This hotel caters for large volume of people but, do not have enough staff to cater for the numbers neither does it have good, experienced staff. This was due to Covid, having to lay off many good staff and then not being able to recruit good back, which is very unfortunate. Location – Directly opposite haram so, location is very good. Hotel – The hotel is dated now, and the management know this but, for the past two years Covid has really affected this hotel losing experienced staff and they are trying to make up for lost money which is understandable. The atmosphere is very busy, and the lift situation is not very good. The lifts are slow and just does not cater for the sheer volume of people using them. Outside of Ramadan, it may not be as busy therefore, the lift situation may ease. However, it does have a Bin Dawood, other boutique shops within the hotel complex and a restaurant that serve Pizzas and fast food. So, there is a lot going in the hotel. Customer Service - Just generally in every department the staff are trying their best. You can see they are overworked and there is just no customer focus. But they do try and do their utmost best which does not seem good enough. Room – When we arrived the room was dirty, not hoovered or cleaned properly. Bits of food everywhere, dust everywhere and we spent the first 20mins dusting the room down. The bellboy then arrived with the wrong luggage. However, the superior room was large, decent shower and small kitchenette area with fridge, sink and storage. Housekeeping – These lads to their best and again they have a lot of rooms to do in short period of time. Sometimes you must ring reception at 9pm for them to clean the rooms as not been cleaned during day so, this was an issue and one day I had to physically stand over them to ensure room was cleaned properly. Bless them they did a decent job but, after that they did not clean the room properly at all. Management need to look into this as there seems to be no care at all or attention to detail in ensuring the room is cleaned properly. Noise – We had children on the 4th floor causing havoc between 12-2am running around making deafening noises and ringing the doorbells of our room and nearby rooms and running off. These are the parents who are at fault here and shame on you. Food and Beverage – We were told to eat Iftar at Al-Salaam restaurant by reception staff which we did, then we were told we can eat at any of the 4 restaurants, then told we can only eat in lounge which became very frustrating. I had a chat with Moin (Food Beverage Manager) who saw our frustration and accommodated best way he could, and his front restaurant manager Atif was very helpful too. The food was fine, and we were very grateful but, it was very similar each night. Perhaps a variety would make a massive difference but, again lack of staff and experience shows in this department. Overall, it was OK but, needs improving and modernising. Perhaps outside of Ramadan maybe not as busy but, hopefully with Covid over perhaps, they can recruit more staff and provide a better service overall.
Nomad632714
01/05/2022 From Tripadvisor
Ramadan 2022
We came in April 30 and checked out may1st. After paying 1400 riyal our AC didn't work no one answered our call we where so exhausted after fajir we endured and slept off, woke up by 10:40 to have a bath in time for zuhur prayer to find out that the shower nob was missing so as usual no one answered my call went down to the reception twice ,no response while checking out I demanded a refund for which it was denied. I will never forgive such injustice and incompetence. It's the worst place to stay
301salehp
22/04/2022 From Tripadvisor
Unsafe accommodation (high risk of Covid virus and other virous spreading) untill my upgrade
Anwar movinpick is part of Accor Hotels in the city of Madina Saudi Arabia. I Booked rooms for my family for an7 night stay from 10th April to 17th April. I was lucky to get haram tower and an upgrade (this upgrade was due to my 1st room being very dirty and not sanitised as per Accor promise) the new haram view room was wonderful and elegant. Suhoor was lovely also. I advised all to stay well away from madina tower it is filthy and needs renovation. Staff arevall very good and professional. Would recommend but take note of my comments
Jurna K
13/04/2022 From Tripadvisor
Nice Hotel with Friendly Staffs
The room is spacious and comfortable. The staffs were amazing and speaks quite fine English. I like the room, however it is not easy to find the hotel for some reasons. The food is good and the restaurant just average. The rate is very competitive as well. I do hope that I can get a much better rate when I booked directly to the hotel.