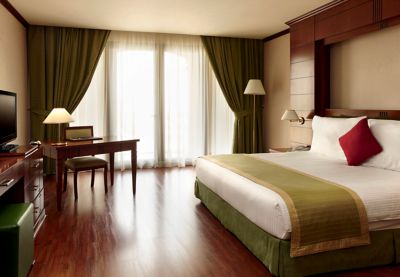 餐厅和酒吧
品味生活的地方
我们相信肆意享乐是天经地义的,为我们的客人提供美味新鲜的美食、丰盛的点心和独特的瑞享风味,为所有人提供我们全心全意的服务。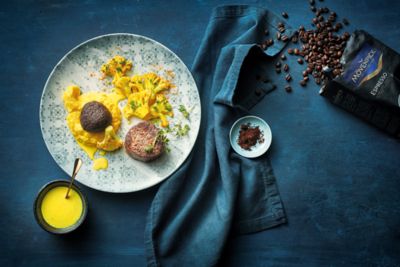 设施与活动
生活更甜蜜的地方
尽情享受在瑞享酒店的美好生活。从阳光明媚的泳池畅游到舒心的水疗时间,从使人精力充沛的锻炼到身临其境的文化体验,我们邀请您纵情享受这一切。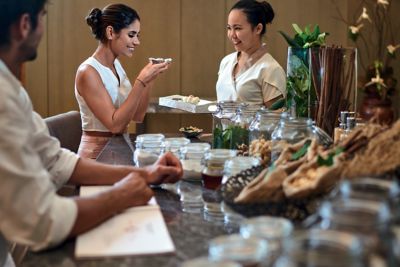 评价
Hannisze
07/04/2022 来自Tripadvisor
Beautiful hotel and excellent customer service!!
We stayed at this wonderful hotel twice, once at the beginning of our road trip around the country, and again at the end of our trip. We didn't realise there are more one Movenpick hotel along the Al Madinah Munawarah Road in Jeddah. In my haste to order an Uber cab from the airport, I accidentally put down the wrong Movenpick hotel. We had to get another taxi to finally get to this hotel, which is nearer to the airport compared to the other Movenpick. Upon entering the hotel, I was immediately charmed by its spaciousness and elegant décor. The Front Desk staff were very efficient in checking us in, and a staff named Sunjo from the concierge was very friendly and welcoming with his big smile. Our room was spacious too, and I love the old-world charm of the decor and furniture. The bed was comfortable and the hot shower was strong and reliable. Wifi was free and fast, and the room was very well cleaned during our stay. We had breakfast at the restaurant and were very satisfied with the variety of food being offered. Restaurant staff were also very accommodating and polite. A special mention to Rachid from Morocco, who never failed to ask us how our day went. When we returned to the hotel for the second time towards the end of our trip, Sunjo remembered us when he saw us again. That was a very nice feeling. We enjoyed our stay at this hotel very much, and will definitely stay here again if we ever return to visit Jeddah.
Javed K
22/03/2022 来自Tripadvisor
Finally some nice service in Saudi Arabia
After staying at the Hilton in Medina and Fairmont Clock Tower in Makkah, we were pleasantly surprised with the high level of service at the Movenpick Hotel Jeddah. The two religious cities did not seem to care about customer service at all. This hotel was just the opposite. We had flight cancellations and issues with our visa so our originally party of six became a party of three. We reserved two rooms. The two previous cities didn't seem to care and didn't make any accommodations to help us, other than saying "sorry, your room is non-refundable" and get lost. Not even giving us a room upgrade. Upon check-in, Nola was extremely nice and helpful. She realized our reservation contains breakfast for six people, which we paid for, but there were only three of us. She was so nice and actually changed the reservation to we didn't have to pay for breakfast for my wife and children who were not able to come. One room was ready, the other wasn't. She realized my parents were old and said they can check in now and get comfortable and I can wait for the room. I wanted to order a pizza for delivery. She helped me install the local app Hunger Station and was extremely helpful. The breakfast was decent with many options. Staff was very helpful and actually seem to care which I had yet to experience in Saudi Arabia. The room was nice and clean and a Tim Hortons and Starbucks within walking distance. The only downside was the hot tub and sauna were not on. I waited a good half hour for things to heat up, but it never did. Thank for Movenpick for making our trip nice.
MarcoMnk
12/02/2022 来自Tripadvisor
Not bad, but mediocre
I spent 3 nights at Movenpick Jeddah. The hotel is not bad, but it would totally need some renovation and refurbishing. The staff was very nice and helpful, but the room - especially the bathroom- was quite old and not worth the price. The swimming pool was closed for renovation but this was not mentioned on the hotel website while booking (just a few days ahead of my trip). I wouldn't recommend.
goodguyjas
05/12/2021 来自Tripadvisor
Fantastic city limits hotel with superb staff and high quality look and feel. Good place to explore Jeddah.
Superb quality city hotel that is nearer the airport than the main sea front areas. But it is still a great base to explore Jeddah as taxis and Uber cheap to get you to the Red Sea Mall and front. Two Malls are close ish. One not that big is closer. The other is 45 min walk along the main road. In heat recommend taxi. But handy to have them. Lovely stylish interior with elaborate decorations that makes you feel you are definitely in Arabia. Impressive restaurant and breakfast room has everything you need from continental to cooked full breakfasts. Fabulous rooftop mid sized swimming pool to cool down and have a paddle. Also Gym on this floor too. Didn't use Sauna but it is here. Note pool is not monitored at time I was here and a clear sign showed this. My room had fabulous big comfy bed with big pillows. City street view for me. Nice entrance hall section and decent size bathroom. All very smart and clean. Note the glass in the shower did not stop a lot of water so had a lot on the floor at time. Needed to be bigger panel. All in all great room with the usual high standards. Great cleaning team kept room tidy. Finally great helpful and friendly staff who spoke good English and were always there to help. Got my PCR test sorted at short notice in my room. My personal thanks to all these great people.
Hesham137
19/10/2021 来自Tripadvisor
Bad experience
Unfortunately I totally regret staying in movenpick jeddah Far below expectations First of all .. the front desk employee didn't know anything about online check in which I did through all acor app and email Second thing.. I received a message early morning mentioning that all the facilities are ready including swimming pool from 7 to 6 When I arrived to the hotel around 4 pm , the receptionist told me tgan swimming pool is not operating today from 4 pm onwards and showed me a piece of paper mentioning that , my kids were very upset because we booked that hotel mainly for the pool Anyways , I changed my plans and arranged for another outing that evening , at around 6 pm I passed by the pool to check and I found many guests are in the pool and it is not out of service as I was told .. I went to receptionist again ( different guy) he insisted that swimming pool is out of service and these people inside are for some kind of PRIVATE PHOTO SESSION , I told him they are normal guests and no photo sessions are happening on the pool ,he denied though I requested to talk to the deputy manager , one guy came out from an office without introducing him self he kept convincing me that the pool was reserved for private photo session but they canceled at the last minute (I was checking in at 4 pm !!!) The only question I have is that I paid for this night including using swimming pool then the hotel administration decided to close the pool to rent it to someone to have private photo session !!!!! , how on earth can a reputable and respectful hotel brand like movenpick allow some ridiculous and stupid issue to happen I'm very upset and I'll post this awful experience everywhere