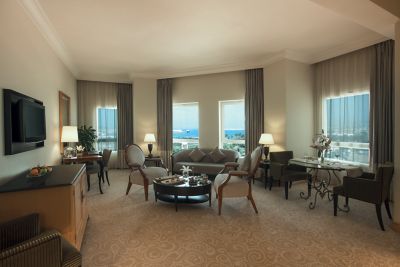 Restaurants & Bars
The Place to Savour Life
We believe in indulgence done right, treating our guests to deliciously fresh cuisine, abundant treats and flavours that are unmistakably Mövenpick, all served with a generous portion of heartfelt care.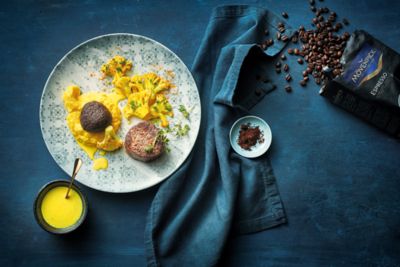 Facilities & Activities
Where Life Tastes Sweeter
Help yourself to the good life at Mövenpick. From sunny pool days to indulgent spa time, energising workouts to immersive cultural experiences, we invite you to drink it all in.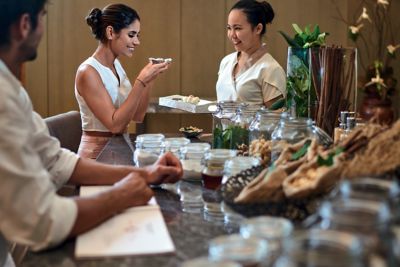 Meetings & Celebrations
Memorable Meetings & Sparkling Celebrations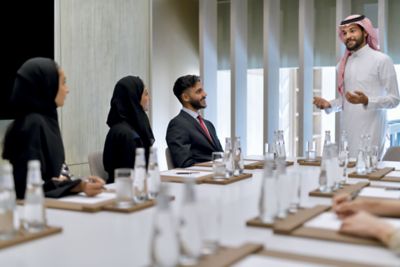 scroll up for previous option
Meetings that satisfy
With enticing venues and a menu of professional services, our meetings solutions are a recipe for success.
Find out more
scroll to show detail options
Reviews
Sajid_webserv
01/04/2022 From Tripadvisor
Excellent service by staff
I am on a business trip to doha and staying in movenpick for two month.Very much happy with the restaurent staff.. especially with Mr. Johirul. He knows my food preference and saves my time every morning. For a business traveller time is precious. I would like to appreciate him for his efforts.
Rina-Elkhouly
25/03/2022 From Tripadvisor
Great
Many thanks to everyone who works in movenpick doha. We had a lovely comfortable time during our 5 days quarantine there. Special thanks and appreciation to Mr mohamed Gomaa and Anas from room service and food department.
F3959AHcarolinas
25/03/2022 From Tripadvisor
Excellent Service and Housekeeping Experience
Rooms are always clean and staff is amazing. Please make sure to ask for Urmila, she is the best. She always smiles and cares about the guests. They have exceptional customer service quality that makes the whole stay worthwhile. I totally recommend people to stay at this hotel.
shubh120309
19/03/2022 From Tripadvisor
Excellent service
Superb service great name. Johirul was awesome. He took great care of us. Mandatory visit recommended. I tried Set menu price was great too. Butter chicken was nice. Highly recommended. I will.come again with my family.
A321A320
14/03/2022 From Tripadvisor
Friendly Hotel and staff
The usual professional and friendly hotel staff. Keep up the good work. After a tired trip from a long flight, the facilities of this property was perfect to regain the rest needed. Food at the buffet was superb as well. All the best
Frequently asked questions
Mövenpick Hotel Doha is centrally located on the prominent Corniche Road opposite the iconic Museum of Islamic Arts.
The address for Mövenpick Hotel Doha is:
Mövenpick Hotel Doha,
Corniche Road,
Doha,
Qatar
Mövenpick Hotel Doha first opened its doors to the public on November the 6thin 2001.
Mövenpick Hotel Doha boasts of the following property amenities:
Spacious and stylish rooms & suites
State-of-the-art Board Room & Meeting Hall
Central location
All day dining - Seasons Restaurant
Jazz Up - bar with live sports events
Outdoor pool with whirlpool
Mövenpick Hotel Doha is located at the heart of the city centre with close proximity to both the business and leisure districts.